The ageing of the various components of the catenary is a major concern for maintenance. Being able to simulate the pantograph/catenary interactions provides useful information to analyze perturbed situations in the catenary : defects, singularities, extreme climatic conditions. It also helps to optimize existing catenaries and to design the future ones.
The OSCAR software, developed in collaboration with SNCF, is a portable multi-platform simulation package that is certified against TSI and can be used for pantograph/catenary interaction studies. For publications see here. The main features are
3D geometry modeling with full generality (allows detailed modeling of defects, …).
Unilateral contact between catenary and possibly non-linear spring/mass models of the pantograph. Extension for cosimulation with MSC-ADAMS.
Test verified for many catenaries in Europe.
Automated generation of design studies with distribution of computations and merging of results.
Typical run times in minutes.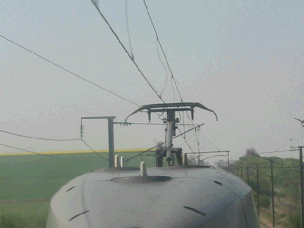 French high speed line, TGV
OSCAR has been used extensively for design and consulting activities by SNCF. For a possible distribution to other partners, please contact SDTools.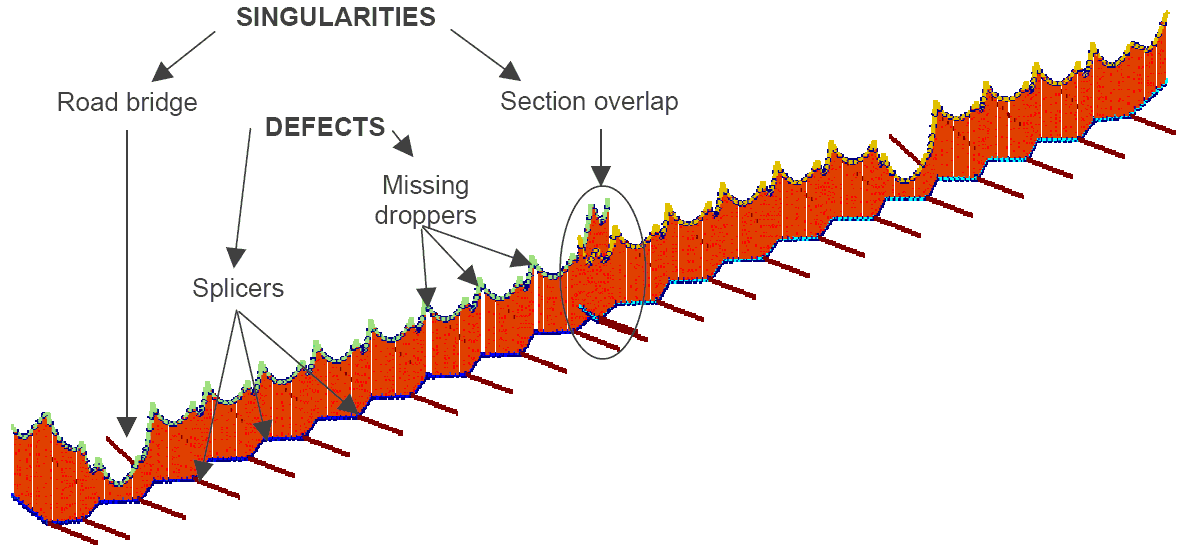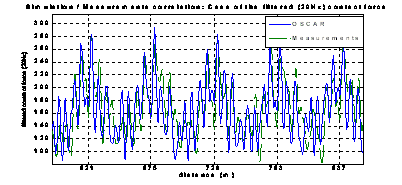 Results : Finite Element Model and measured/computed contact force
OSCAR is an extension of SDT which is used to run the application. The SDT Runtime feature was used to generate a deployable application that runs independently from MATLAB.
OSCAR is property of SNCF and you should contact them for licensing. For more information on SDT and related consulting contact info@sdtools.com.