Dynamic Simulation of the Pantograph/Catenary Interaction
Consulting
The aging of the various components of the catenary is a major concern for maintenance. Being able to simulate the pantograph/catenary interactions provides useful information to analyze perturbed situations in the catenary : defects, singularities, extreme climatic conditions. It also helps to optimize existing catenaries and to design the future ones.
The Oscar software is designed for SNCF (French Rail Road Company) in the framework of the European project Europac. Oscar is then a portable and multiplatform tool. To simulate the pantograph/catenary interaction, one had to deal with the following difficulties
Modelling the excitation of a flexible structure excited by a fast moving force.
Very complex displacement in the catenaries with complex geometries.
Unilateral contact between the pantograph and the catenary.
Many different kind of catenaries throughout Europe.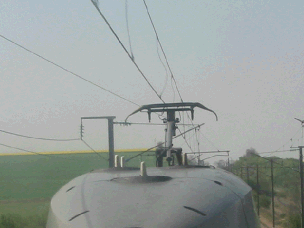 French high speed line, TGV
Very encouraging results have been obtained in terms of contact force prediction. The direct response on several kilometers of track is possible, using either implicit or explicit integration, in less than one hour.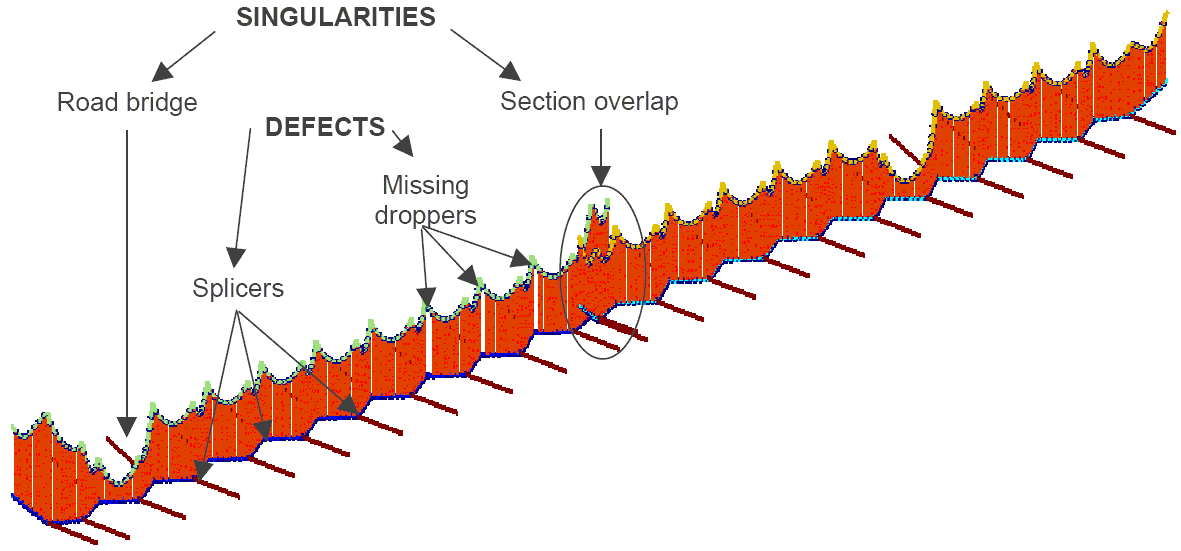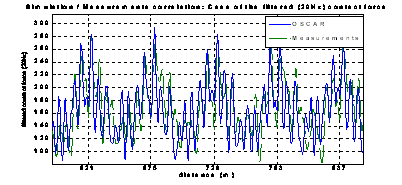 Results : Finite Element Model and measured/computed contact force

SDT was used to develop the application. The SDT Runtime feature was used to generate a deployable application that runs independently from MATLAB. For more information on these extensions contact info@sdtools.com.